Since we moved into our house and I started exploring blogland, I've wanted a bench of some sort at the end of our bed. Our room is perfect for one, long and skinny. I searched for an inexpensive blanket box or decorative bench at a few places on the internet.
Here's a few inspirational photos I discovered:
I love the idea of benches. They look so elegant without looking too bulky.
Here's kind of a combination style. Upholstered and a chest perfect for storage.
Here's an example of the traditional wooden blanket chest that I'm really imagining for the space.
I found
this one
for $249 from Target, but the price is just a bit steep for me.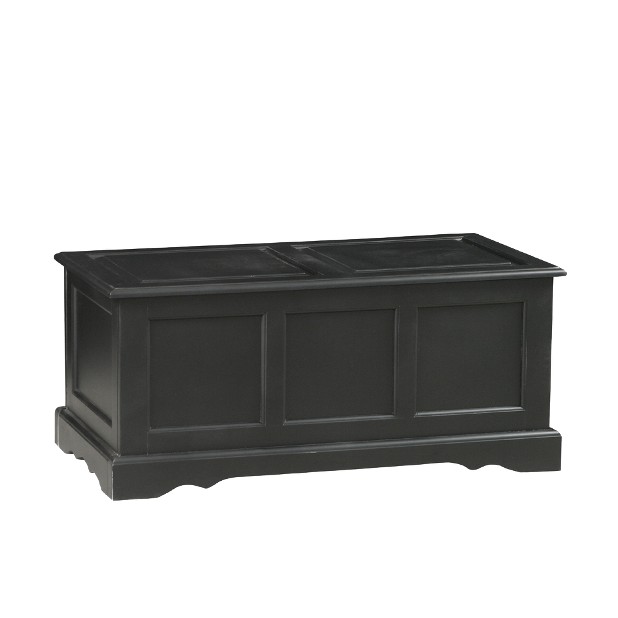 It was a typical Saturday morning and I was out searching garage sales for some wonderful finds. And then I saw it.....it was perfect! Well, not really. It was pretty beat up, but I paid a whole $5 for it. After cramming it in my car and getting it home, I immediately had regret. What if Hubby can't repair all the cracked and broken pieces? What if he doesn't want to re-finish it and stain or paint it? Within 15 minutes of wrangling it out of my car, my hopes of finally having a blanket chest were falling fast.
So when Joe came home and saw the falling apart plywood he was less than pleased. Then he found out I only paid $5 for it. His opinion did a 180. I was so excited I could barley contain myself. I couldn't believe he was up for the challenge.
A few weeks later we were out shopping at Lowe's for some other stuff when he dragged me over to the wood stain. We took booklet of colors home and compared them to our bedroom furniture to see if we could find one similar. I was amazed when we found an almost identical match! Minwax Red Mahogony.
Hubby labored a few hours to sand down the chest, stain it and poly coat it. I'm so impressed with the turnout. He did a fantastic job and I LOVE the way it turned out.
It's perfect for our blankets, extra towels, and extra sheets. See, we don't have a linen closet so our extra linens hung out in the guest bedroom dresser. Now they have a new home in our wonderfully refinished chest. What a beauty!
Here's the beauty in a close-up.
I think I'm in love! Thanks Hubby for your hard work. Our room is closer to being complete.
Cost Breakdown:
Foam Brushes (3: 2 for stain coats, 1 for poly coats): $1.50
Total: $14.50
definitely
much less than the Target option.