Recently I came up with the idea to have a lunch with some girlfriends at my house. Everyone is going to bring appetizers and I'm going to provide a bunch of fun cocktail type drinks. I have only one problem with that, I only have 1 pitcher!! I love the one I have and all, but I'm just not quite sure that one will suffice. The pitcher I have is the
Ona Pitcher from Crate&Barrel
. I have the larger of the two pitchers pictured below. Have I mentioned how obsessed I am with Crate&Barrel?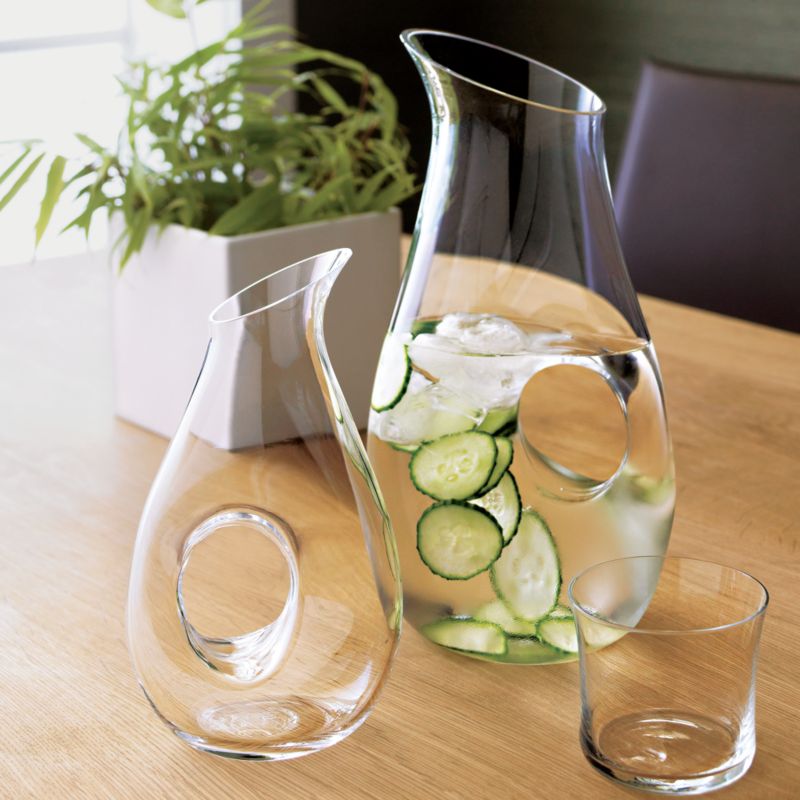 So anyways, after inviting everyone to this lunch, I decided I probably should buy more pitchers. After doing some online shopping here's a few pitchers I immediately fell in love with.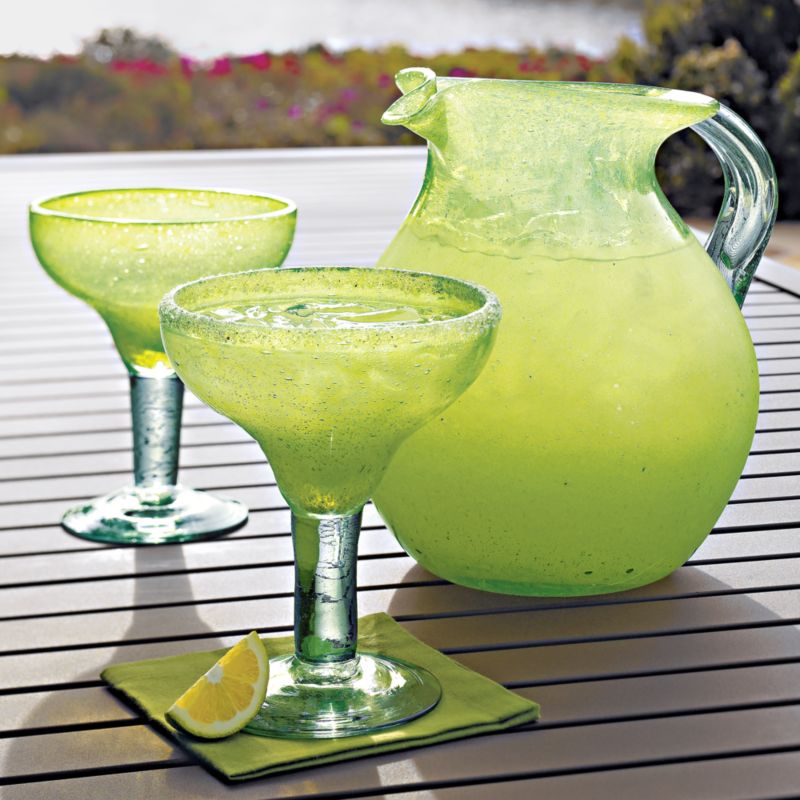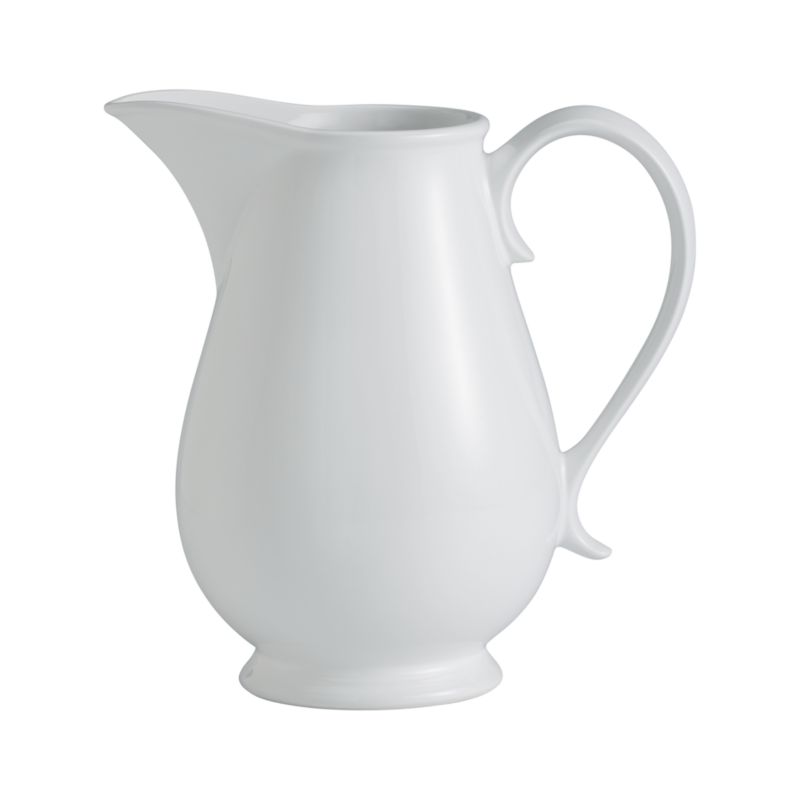 After much debate and weighing options I decided to purchase two new pitchers. The green one and the white on from Crate&Barrel. I might even get the Luigi Bormioli pitcher if I decide I need another one before the party.
I can't wait to use them! More on my Lunch with the Girls coming up soon!